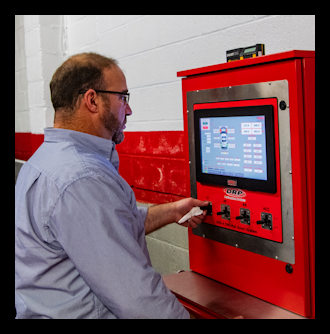 Are you just a few ticks off?
Are you struggling at a certain point in the corner?
Armed with the knowledge of 25+ years in the shock business and the very latest in data acquisition technology, Mark can see exactly what the car is (and isn't) doing and can put you on a setup that will get you moving forward!
Practice day at the track?
Our on-track data acquisition is a game-changer. With real shock travels, you no longer have to guess the cars attitude through the corner. You also super charge the amount of data from each test session. 
Instead of relying on driver feedback and the stopwatch, you can analyze the car throughout the lap in great detail.
As a former driver, Mark understands that set-ups are not a one-size-fits-all. Each driver has a unique style and feel, and we will work to find that perfect fit for you...
You don't have to be a National Touring team to have a shock specialist and set-up consultant. You just have to give Mark a call and join the MS Shock Therapy family.